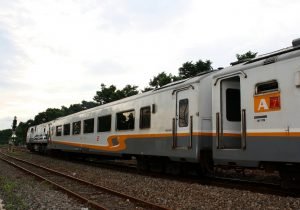 Requirements to obtain Business License for Transportation Management Services (Jasa Pengurusan Transportasi) for Joint Ventures and Foreign Investment Companies (PMA – Penanaman Modal Asing) from BKPM (Indonesia Investment Coordinating Board) are as follows:
Administrative requirements:
Application letter addressed to Head of BKPM (Indonesia Investment Coordinating Board)
Copy of Article of Association (Akta Pendirian Perusahaan) and Deed of Establishment (SK Kehakiman) of Company
Proof of deposit and equity participation of 25% of the authorized capital or Financial Audit Report of company by Public Accounting Firm(KAP) validating the deposit.
Copy of Company's Tax ID (NPWP) and Tax Registration Certificate (SKT-Surat Keterangan Terdaftar)
Copy of Company's Domicile Certificate (Surat Keterangan Domisili)
Copy of Company's Principle License (Izin Prinsip) issued by BKPM with minimum investment plan of US$ 4.000.000
Copy of Business Registration Certificate (TDP- Tanda Daftar Perusahaan)
Copy of Temporary Stay permit (KITAS- Izin Tinggal Terbatas) of Foreigner Shareholders/Directors/Commissioners of the company
Copy of Work Permit (IMTA- Izin Mempekerjakan Tenaga Asing) of Foreign Workers of the company.
Experts Certificate of Indonesian Employee (Bachelor Degree in the field of Navigation/Maritime / Aviation / Transport / IATA Diploma / FIATA Diploma, Master Degreee in Logistics / Certificate of Customs/Ports Expertise)
Letters of recommendation from the local Port Operator and / or other transport authority for the province which does not have port and from the associations in the field of Transportation and Logistics Management Services listed in the Chamber of Commerce (KADIN)
Technical requirements:
Physical Office Space (Owned by company or on lease)
Self-owned software system and hardware equipment as well as Integrated Transport Information System for land / sea / air / railway transport management.
Conducting Transport Management Services only to the Kuala Namu Airport, Soekarno Hatta, Juanda, Hasanuddin, I Gusti Ngurah Rai, and the Main Ports of Belawan, Tanjung Priok, Tanjung Perak and Makassar.
The applicant is fully responsible for the validity of the documents provided with the application.